PBA FIORE 02 | Flower- shaped cardboard baking cup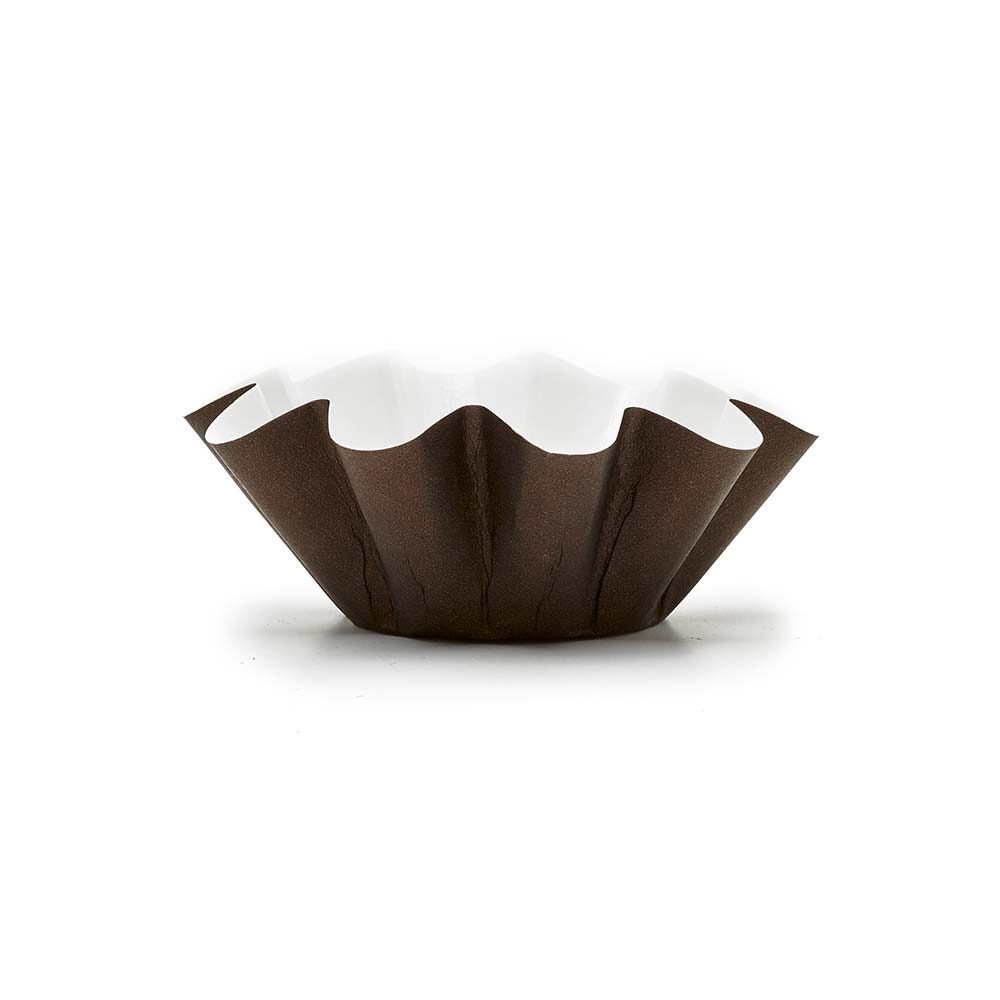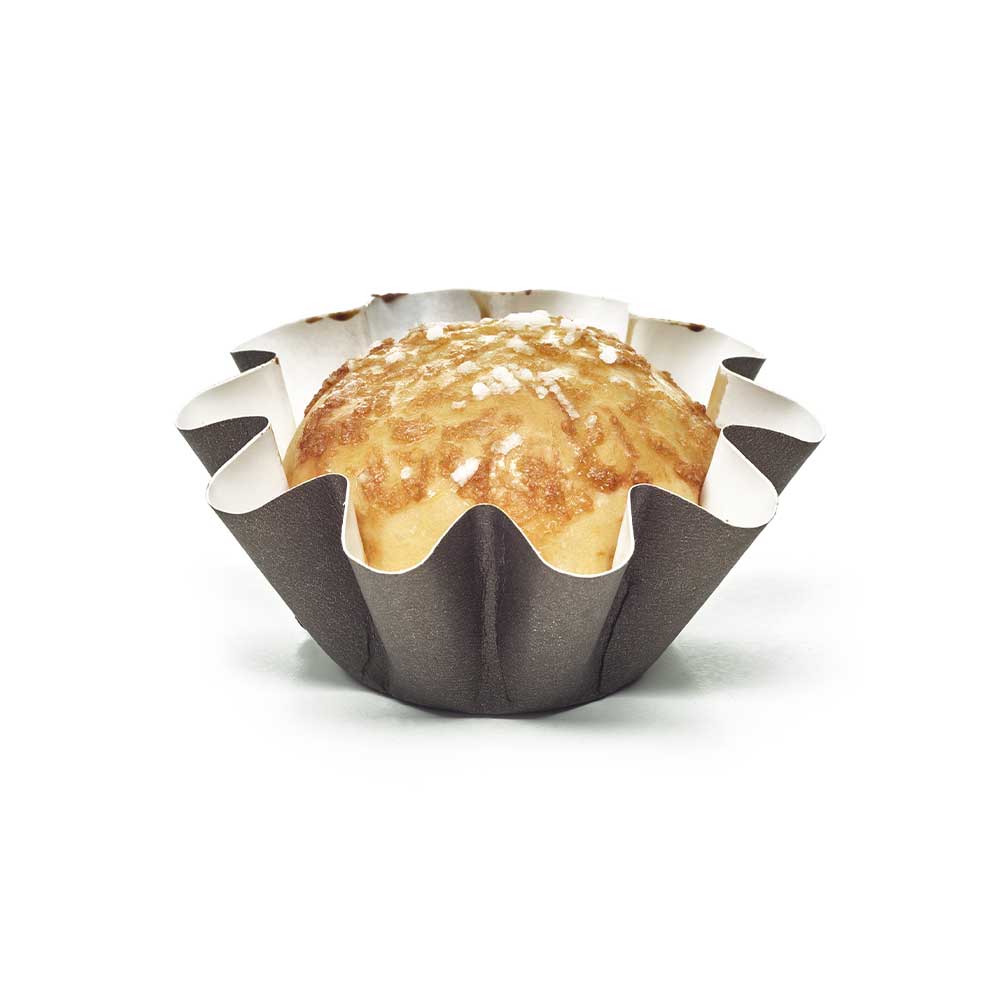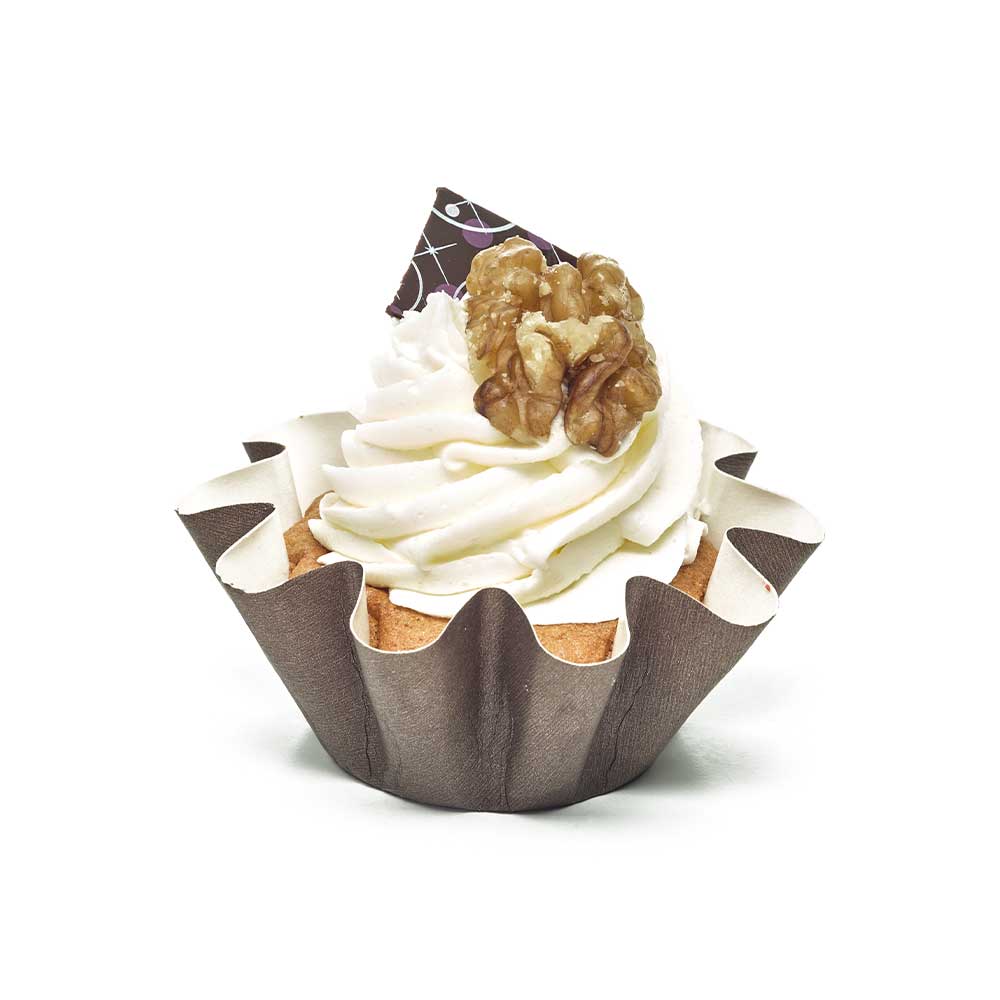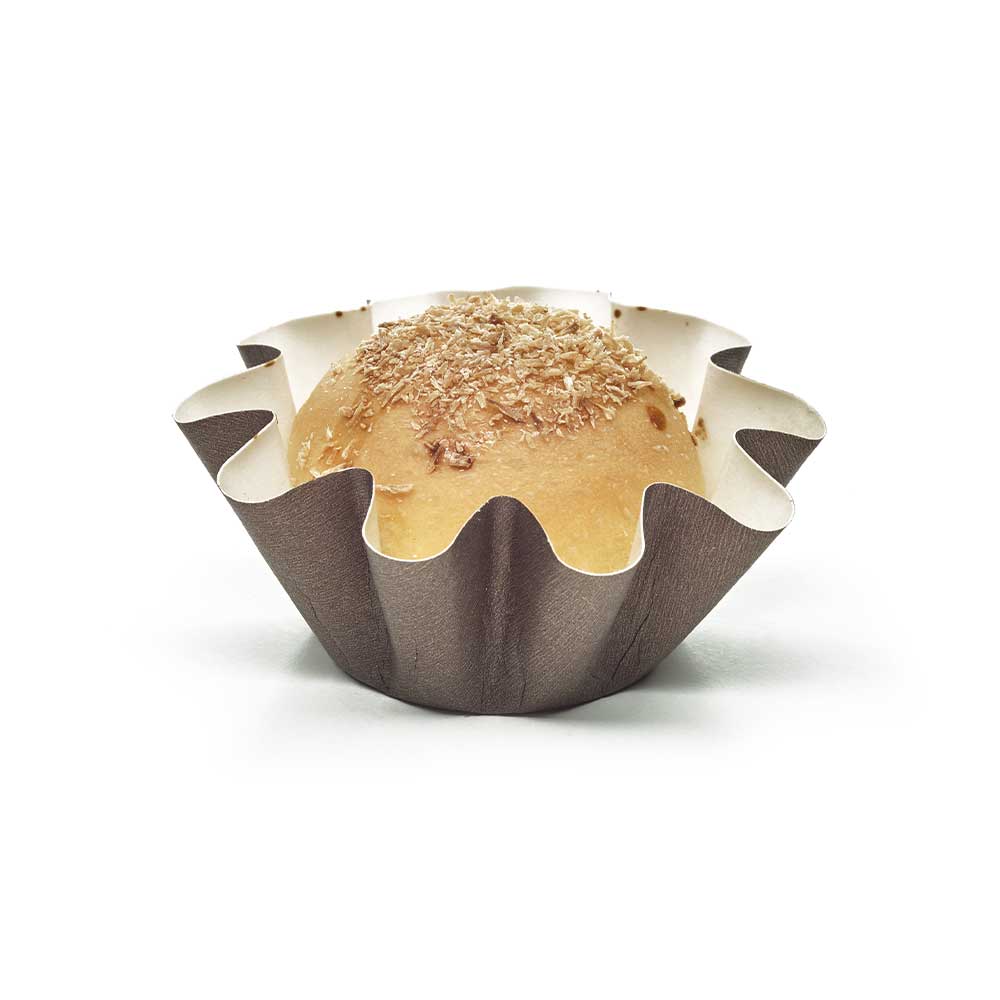 PBA Series
PBA FIORE 02 | Flower- shaped cardboard baking cup
SKU: G9F08246
Flower-shaped baking cup in pure cellulose cardboard in brown color with pet film.
The PBA FIORE 02/S single-dose baking cup is made of brown cardboard in the shape of a flower for the production of automatic lines. The pure cellulose cardboard is resistant to food fats and can withstand both freezing and cooking in the oven up to 200°C. This baking mold is recyclable and biodegradable and, thanks to its particular self-supporting structure, does not need to be inserted into preformed metal molds.
Pieces per case pack: 3000 - Pieces per pallet: 60000
It is not necessary to grease the product.
Bottom diameter:

1-59/64"

Volume of product to be made:

2.12 oz

Material features:

Grease and oil resistant

Resistance to heat:

180°C-200°C

Recommended uses:

Cupcakes, Muffins

Type of border:

Without border

Type of portion:

Single portion

Disposal:

Recyclable, Biodegradable
See more features