Chocolate cake with mascarpone cream and berries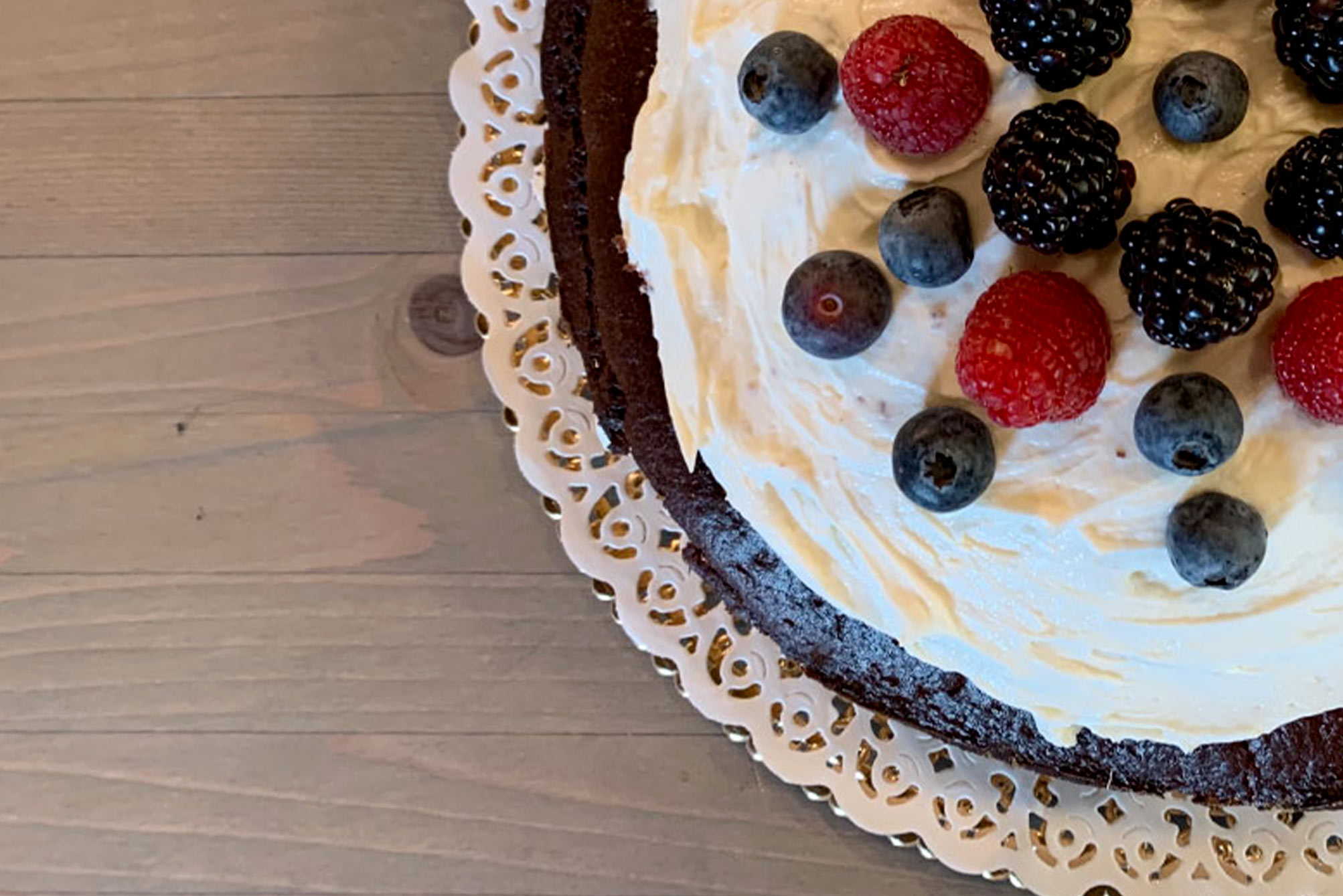 Chocolate cake with mascarpone cream and berries
A delicious cake to enjoy during winter afternoons, perfect to be served on Novacart doily laces.
For the base:
7 oz of flour
2.5 oz of dark cocoa
7 oz of caster sugar
2 eggs
3.5 oz of seed oil
8 oz of whole milk
1 packet of yeast for desserts
For the cream:
18 oz of mascarpone
18 oz of cow's milk ricotta
3.5 oz of icing sugar
3 oz of blackberries
3 oz of raspberries
3 oz of blueberries
Preparation:
1. Preheat the oven to 180° for 10 minutes. Pour the two eggs, the milk and the seed oil in the planetary bowl. Mix until you obtain a frothy mixture. Add sifted flour, yeast and dark cocoa and finally sugar. Turn on the planetary mixer and mix with the whisk until you get a creamy and homogeneous mixture.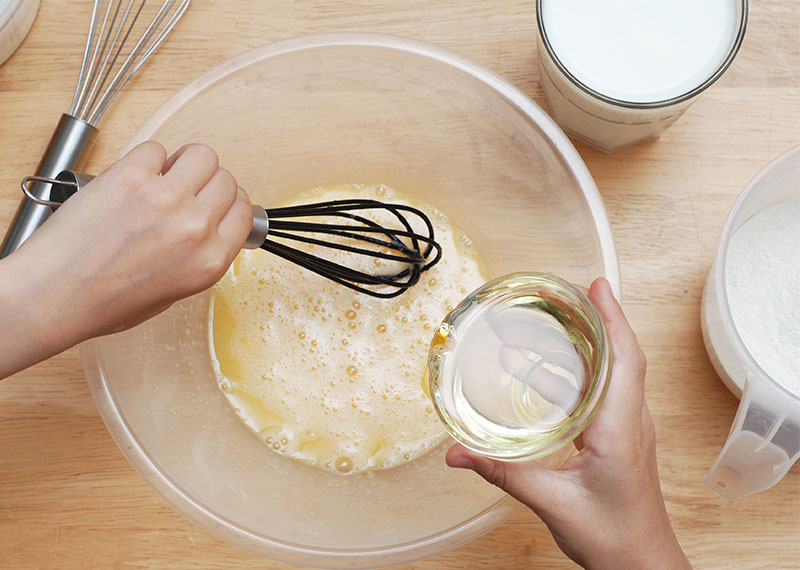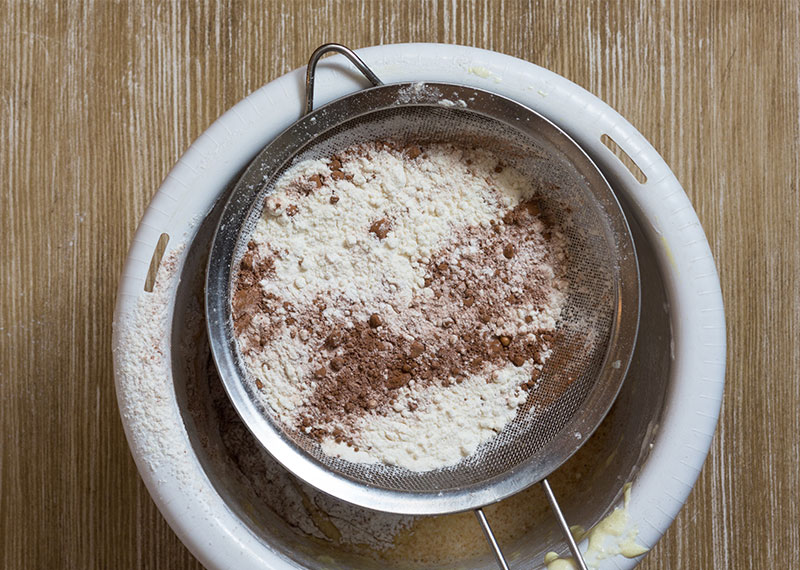 2. Put the dough in a 30 cm greased and floured mold.
Bake for 45 minutes.
3. In the meantime, prepare the cream.
Wash the planetary bowl and put ricotta, mascarpone and icing sugar in it.
Mix with the whisks until you obtain a thick cream, then put it in the fridge to rest.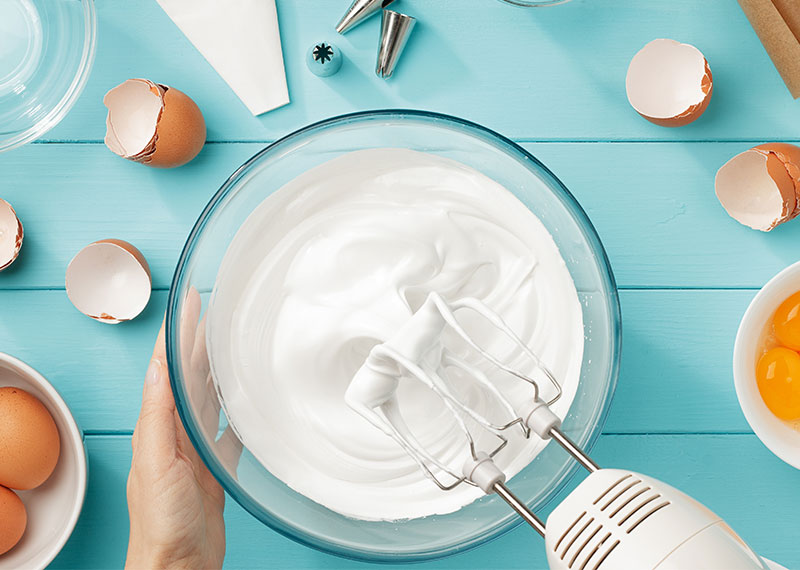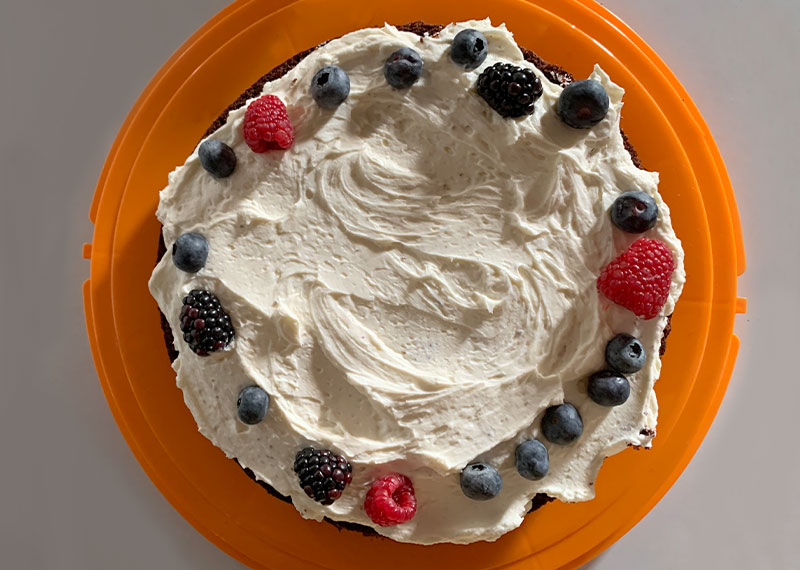 4. Once the cake is ready, let it cool down and then cut it into two halves. 
Now fill it with the cream and decorate it with the berries.
Novacart product used: PIZZI EUR. 30 | Paper laces
You can serve you cake on Novacart Europa paper lace in calendered paper, greaseproof and recyclable. 
The elegant design makes it suitable for the presentation of the finished product.